WELCOME TO OVERLOADPEDIA
We are a collaborative encyclopedia about Object Overload. This is a database for you to enjoy and read. We do keep the site kid-friendly and free of mature content as part of the Insanipedia Communities.
ABOUT THE SHOW
Object Overload is an online animated series created by Niall Burns. It focuses on 28 (27 (later 31) in the original series) anthropomorphic objects competing for one million dollars. The original series was cancelled in October 2014, but was rebooted on November 4th, 2014.
CHARACTERS
Go ahead and click on the contestant you want to look at!
Currently competing
Cut from the reboot
Staff
POLLS
Why not partake in some polls?
Which team do you think Pumpkin will be on?
Who is your favorite Team Tune member in the original series?
Who is your favorite Team Time member in the original series?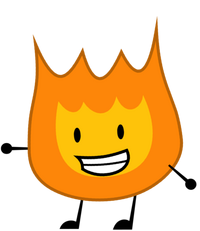 CONTRIBUTING
If you would like to contribute or edit the wiki, please go right ahead! However, any deletion of pages, adding false information, or vulgar language will result in consequences, and if continued, blockage from the wiki. To know more about our regulations, read the rules. If any problems are encountered, please contact our administrators.

FANON
As we try to keep a clean database for Object Overload, this wiki is only for canonical Object Overload information. We don't want the wiki to be cluttered with fanon material. You may upload, however, fanon pictures to your blog, the wiki's page for fan work, or the fan fiction wiki.
LATEST BLOGS
Create blog post
Blogs
(This is for Cutiesunflower, a friend of mine.)

A pretty fateful encounter that led to a f…

Read more >

Part 1: here

Part 3: Not out yet

Part 4: Not out yet

A few months later, the egg hatched. Fo…

Read more >
See more >
WIKI ACTIVITY
Ad blocker interference detected!
Wikia is a free-to-use site that makes money from advertising. We have a modified experience for viewers using ad blockers

Wikia is not accessible if you've made further modifications. Remove the custom ad blocker rule(s) and the page will load as expected.